Neha Dhupia birthday: Neha Dhupia is celebrating her 43rd birthday on 27th August. She is recognized for being outspoken and strong-willed, and she is one of the most talented actresses in the entertainment industry. She and her hubby attend every party and event in Mumbai. Many celebrities have a special connection with the actress. On her special day, the actress received birthday wishes from friends and followers on social media. Bollywood superstars, on the other hand, took to social media to wish Neha a happy birthday.
Neja Dhupia birthday: Anushka Sharma, Kareena Kapoor, Katrina Kaif extend wishes
Katrina Kaif, Kareena Kapoor Khan, Anushka Sharma, and other Bollywood stars wished Neha Dhupia a happy 43rd birthday. Let's have a look at the birthday greetings. Neha reshared her Instagram Stories wishes. Neha Dhupia reshared these stories on her Instagram account and thanked everyone for their birthday stories.
Anushka Sharma is the first one whose story was reshared by Neha Dhupia. Anushka wrote, "Happy Birthday Neha! Wishing you a love and light always."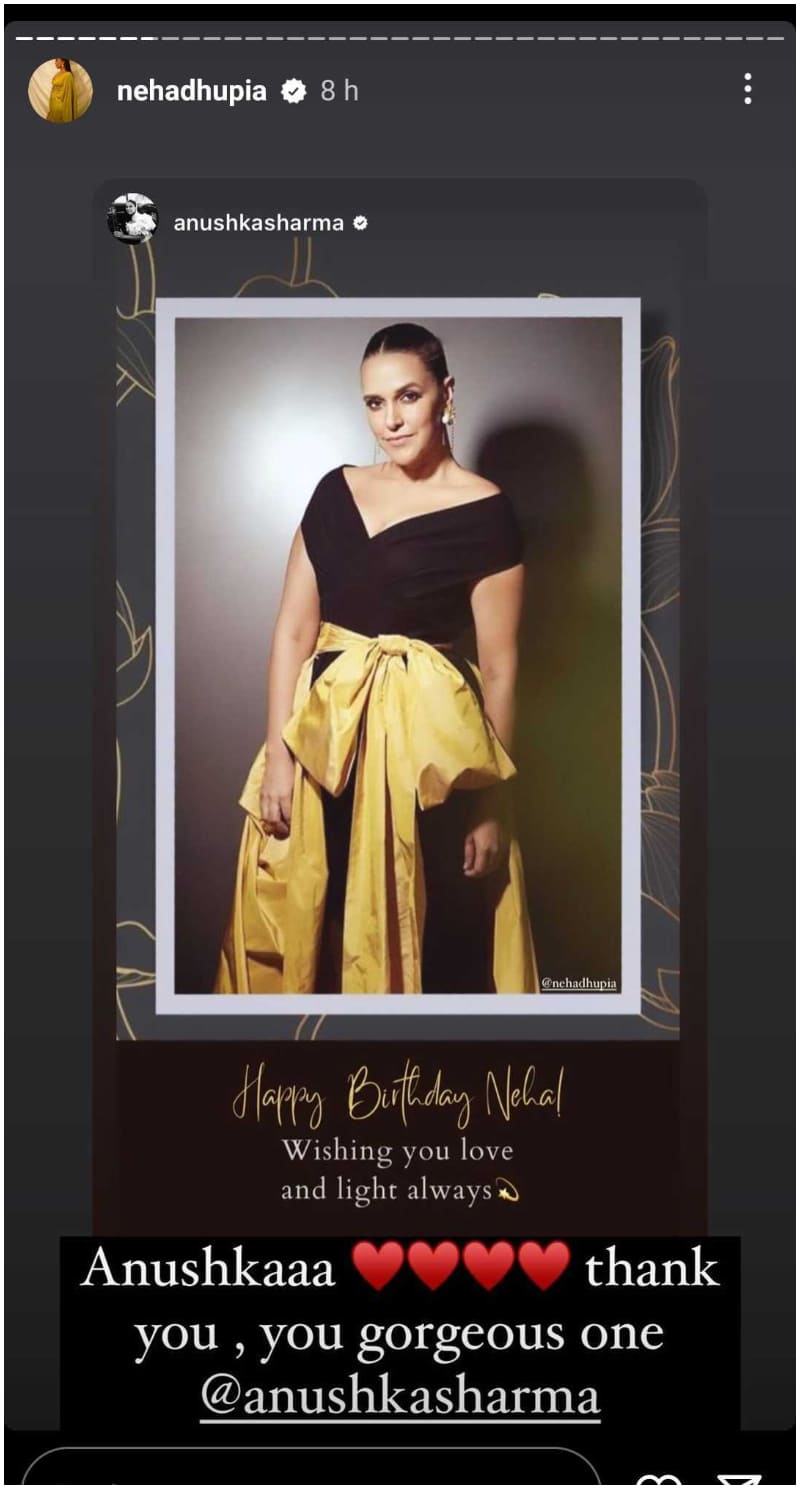 Kareena Kapoor Khan wrote, "Happy birthday Neha to many more discussssionssss… love you… have a fabulous one."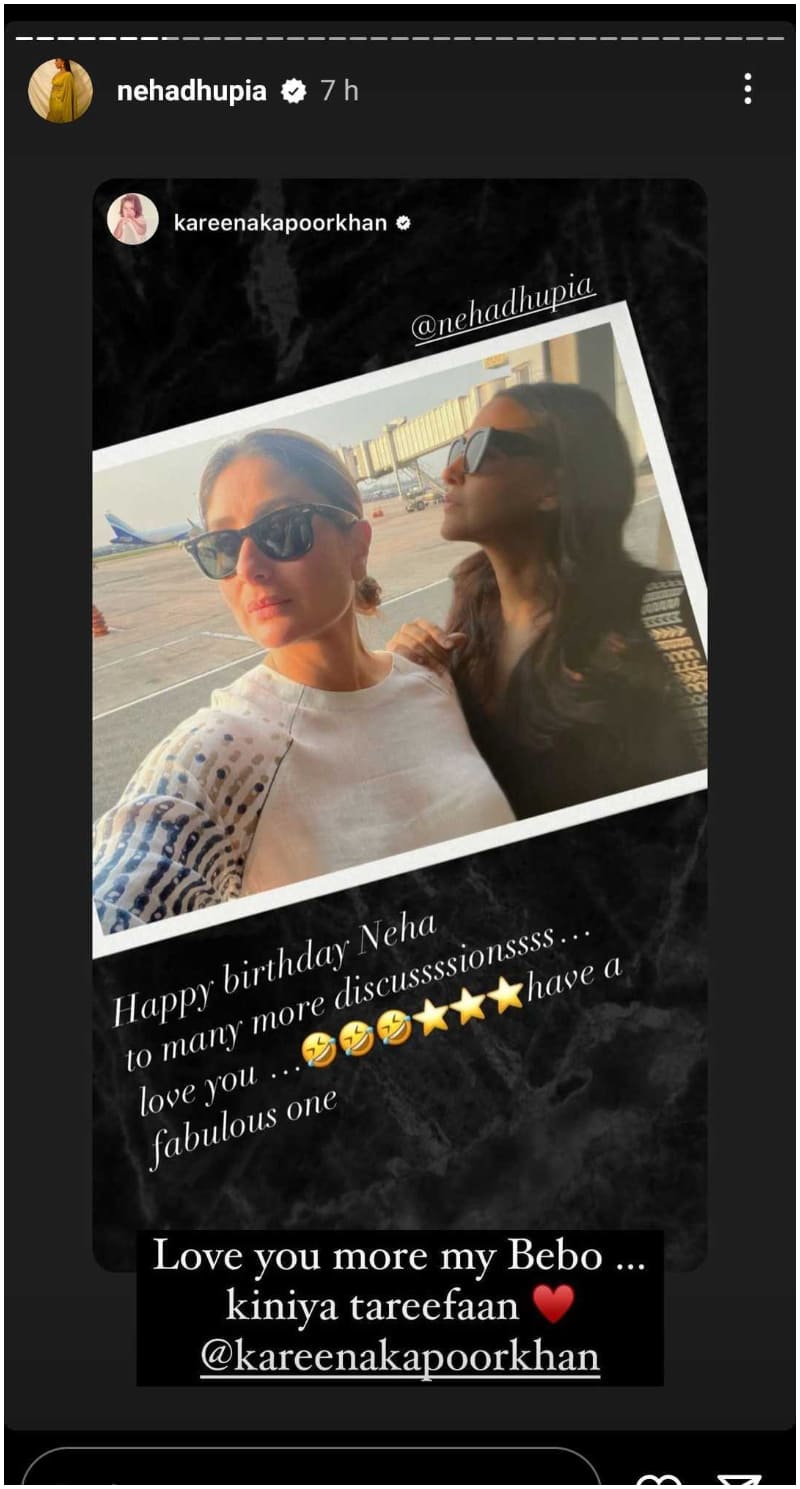 Soha Ali Khan shared special pictures with Neha Dhupa to wish her on her birthday. She wished her with a casual wish.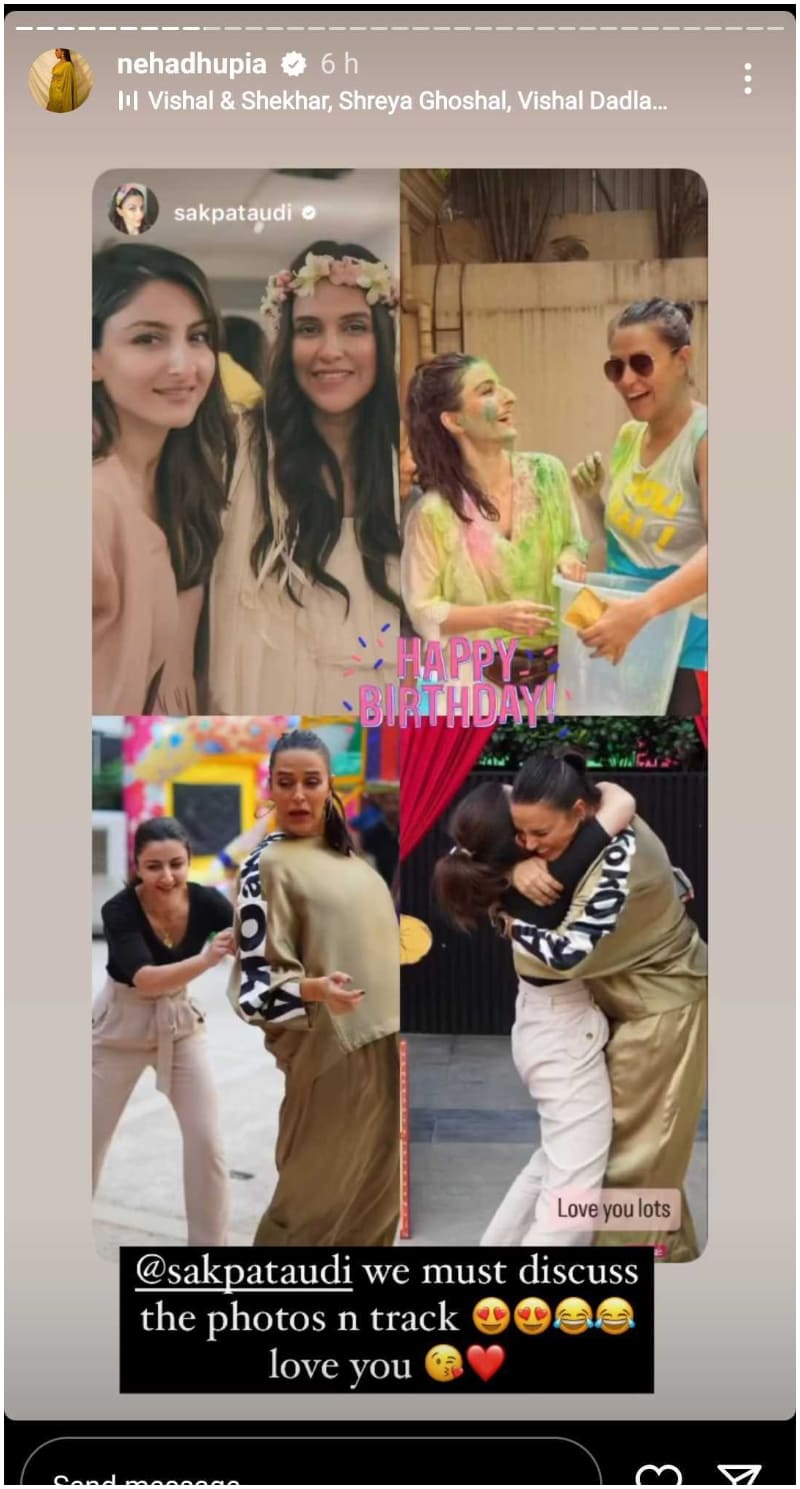 Sonali Bendre wrote, "Happy birthday @nehadhupia. Here's to another fantastic year ahead."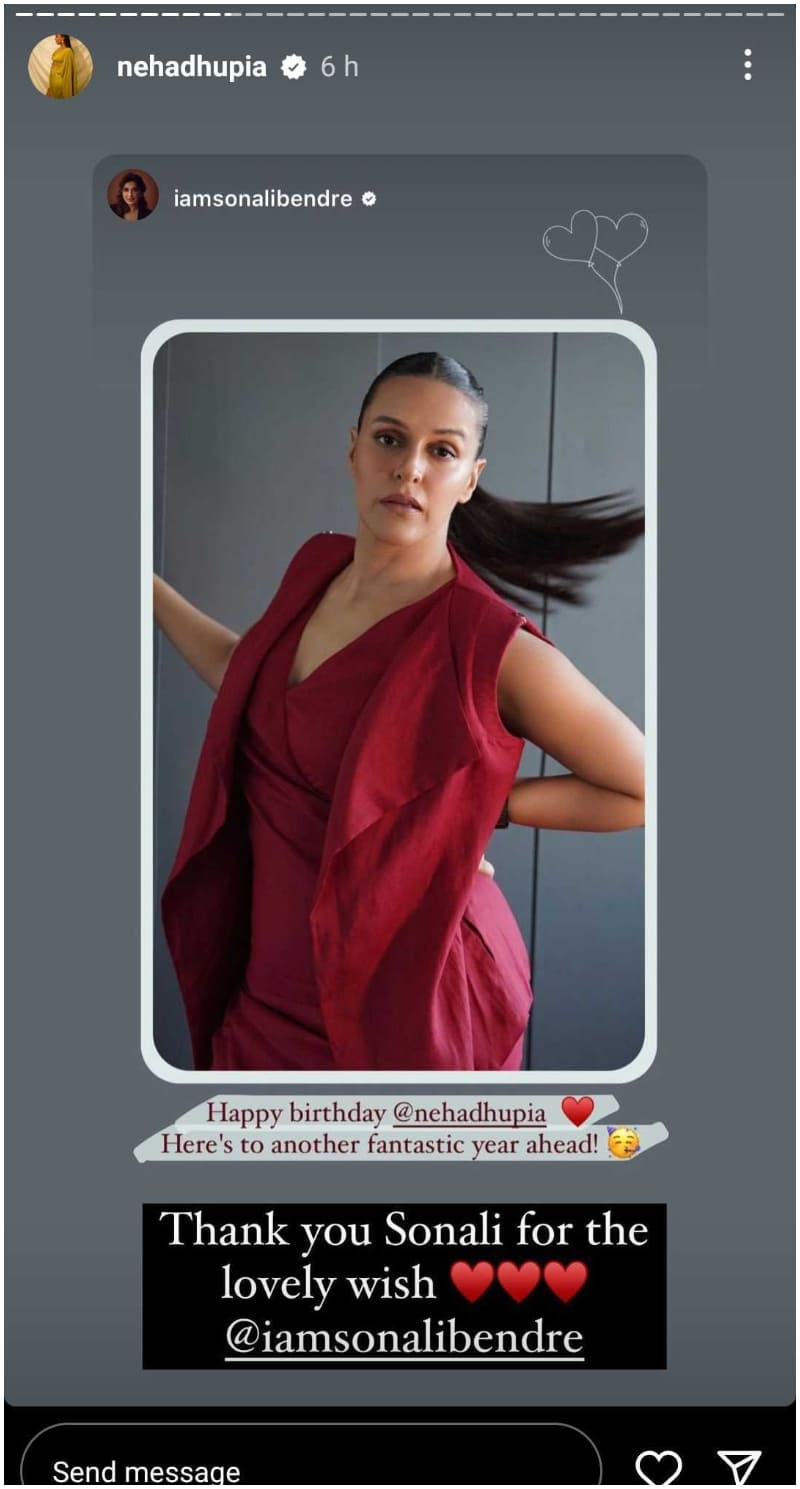 Actress Sharvari Wagh wrote, "Happyyyy Birthdayyyy @nehadhupia There's no one liek you! Love you lots."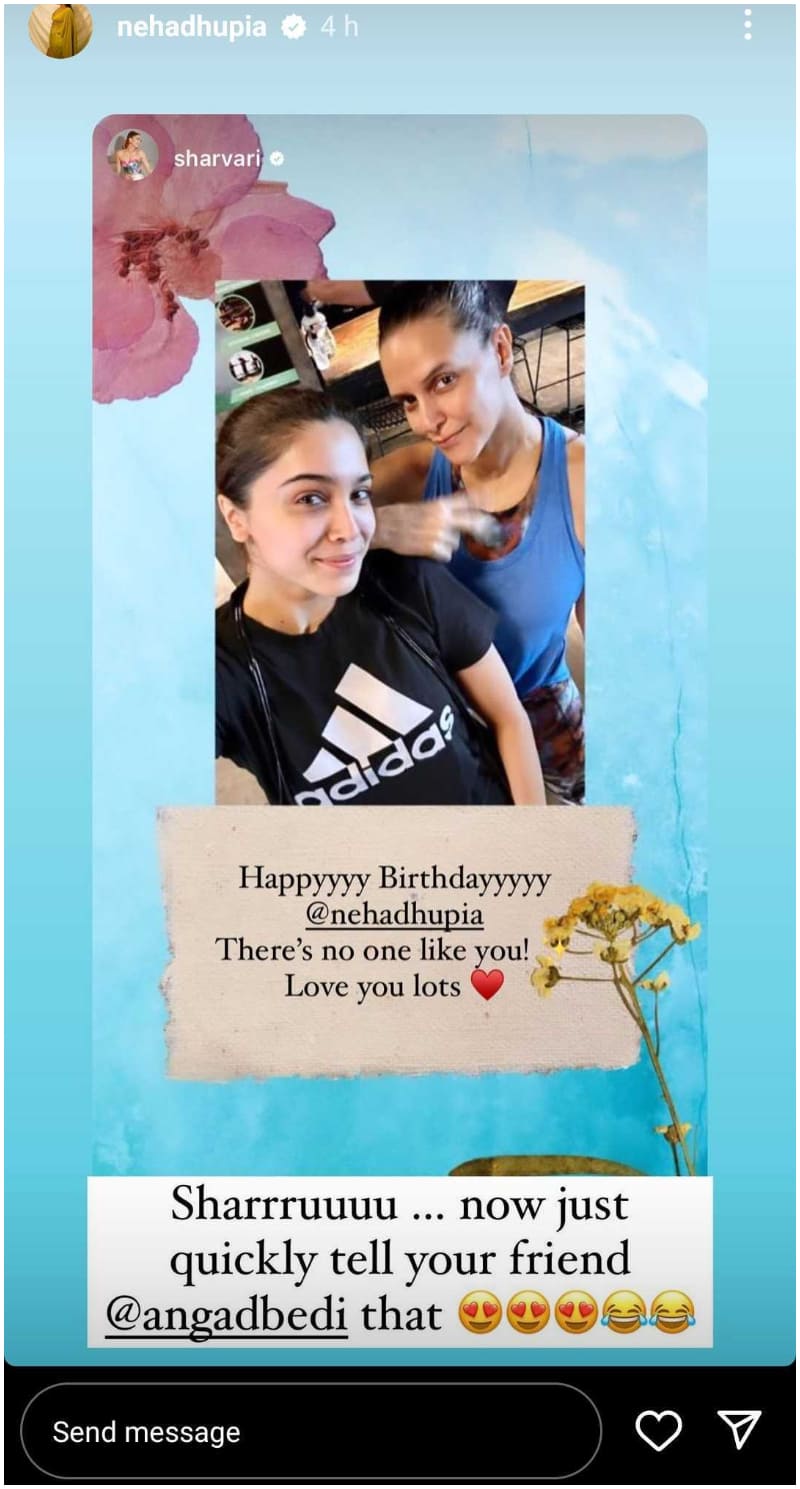 Katrina Kaif wrote, "Happy Birthday to this bright beauty @nehadhupia."
Neha Dhupia reshared all the stories on her Instagram account.
DNP ENTERTAINMENT FOLLOW US: FACEBOOK, INSTAGRAM, and TWITTER